The events of the past week remind me of the lead up to the Iraq war. The mass hysteria, the rabid arguments about WMD.
With no evidence of WMD George W Bush convinced elected officials of both parties that an atomic attack was inevitable if something wasn't done about Saddam Hussein. The mass hysteria pulled the mass media in who became a mouth piece for George Bush's misrepresentations.
The America people with NO FACT and NO EVIDENCE crawled into the WMD mire and muck.
The mass hysteria is now complete.
The result of that mass hysteria was almost 5,000 Americas killed, 35,000 wounded and a trillion dollars spent.
This past week we had mass hysteria surrounding 3 issues. With no evidence of wrong doing and no fact but with rampant rabid rhetoric from the Rabid Party our elected officials, the media and many of the people again became victims of mass hysteria.
Republicans have called for jail time for someone, anyone in the IRS and there is NO evidence of criminal wrong doing. Republicans have called for the impeachment of President Obama without a shred of fact or evidence to support the rhetoric.
The media has climbed on board the mass hysteria train, as well as many elected officials.
And the People? Well, the people are easily convinced with Rabid Hooey.
---
A senior treasury department official was aware of the IRS probe in June, 2012? I can parse this statement out to mean what?
Is this senior treasury official obligated to disclose the probe publicly? Is there any law or regulation that makes not disclosing the probe a criminal act?
The Rabid Party is angry at themselves for not uncovering a scandal before the November election that prevents President Obama's reelection. That's what the last week has been all about.
One story is nothing more than the inability of people to distinguish between a scandal and a tragedy. The IRS story is Republican's wishing something might have been.
Sour Grapes!
What the Rabid Party needs to do is what Democrats did after Bush stole the 2000 election and the 5 supremes made their magnificent blunder.
Move on to the next election and hope for a better outcome.
---
Benghazi is playing out to be nothing more than the Rabid Party's inability to distinguish between a tragedy and a scandal.
The IRS issue is a government agency making certain that tbagger applicants are not given 501c status without appropriate scrutiny, and the AP issue is a President using the tools available to him to protect American Citizens.
All the rest is Rabid Party Hot Air!
---
The Rabid Party cooks up a scandal.
I have ONE question for you.
What in the past 10 years has the Rabid Party been correct on?
WMD?
The Iraq War? George W. Bush? The 2000 Election?
Afghanistan? John McCain? Sarah Palin? Mitt Romney? Dick Cheney? The Economy? Jobs? Wall Street?
Benghazi?
One thing in the past 10 years the Rabid Party has been correct on?
In the Rabid Party scheme of things, I got nothing.
---


---



You know what's worse than the Benghazi story, the IRS story and the AP story combined?

Republican demagoguery. (impassioned appeals to the prejudices and emotions of the populace.)

But such is life.....

---
A well regulated Militia, being necessary to the security of a free State, the right of the people to keep and bear Arms, shall not be infringed.

second amendment
So let them have their guns, but follow the admonition of the second amendment and make certain gun rights are regulated.

Libertarianism is a set of related political philosophies that uphold liberty as the highest political end.

A libertarian is someone who thinks that government should get out of my life period.

Rand Paul is NO libertarian.

---

"The only thing that stops a bad guy with a gun is a good guy with a gun."

LA p Err

One conclusion you can draw from Mr. La P ERR's statement is "Only guns make it possible."

Another observation is that the good guy owns a gun and the bad guy owns a gun. Both are gun owners.

And one can logically conclude therefore, that "Only gun owners make it possible."

And we need to be proactive at managing the gun owner. Identify the "bad guy with the gun" before the bad guy becomes a gun owner.

---
Society prohibits many things. Not every one complies but we don't simply throw up our hands and DO NOTHING.

Do you know there is a law that mandates that when I slide behind the wheel of my automobile I buckle my seat belt. Not everyone complies but 80% compliance saves many more lives than no law at all.

There's a law that mandates that I not take my GUN and shoot an innocent person. Now the definition of an innocent person that I can't shoot is graying some what, but there is a law. Not every one complies with the law and many innocent people are shot each and every day by gun owners. But fewer innocent people are killed by gun owners than if we had NO LAW at all.

Society gets 100% compliance on probably NO LAW, but this lack of 100% compliance doesn't determine whether or not we have a law?

A 90% compliance to speed limit laws will save more lives than NO LAW at all.

And gun laws will save more innocent lives than NO LAW at all.


---

The election in South Carolina yesterday revealed that Republicans have NO MORAL Authority when it comes to FAMILY VALUES! If anything, Republicans need to learn a thing or two about family values.

And the Republican Benghazi theater reveals another thing about Republicans and this second thing is that Republicans are COMPLETELY out of touch with reality.

The ONLY reason for this Republican theater is to embarrass Secretary Clinton. There is absolutely NO other reason for wasting the American people's $$$ and time.

If Republicans put half as much effort into resolving America's problems as Republicans are putting into the Benghazi Myth, Washington could solve the problems Americans now face.

Solve your PROBLEMS, solve your neighbor's problems and solve my problems.

But Republicans would rather chase wind mills than solve your problems.
What is this unhealthy fascination with myth and fantasy.

NO FACT....... NO PROOF!

NOTHING but Right Winged hooey..... same ole hooey Republicans have been spouting for years.

The HOOEY may work fine in South Carolina and get Sanford and his mistress sacked up at taxpayer's expense, but in the REAL world, it doesn't fly.
---
The Mistress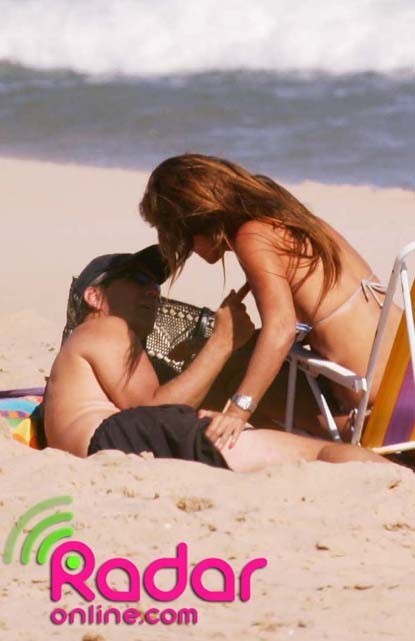 Anyone who treats his wife the way Mr. Sanford treated his wife deserves to be a Republican. Republican family value voters in the district chose the guy who deserted his wife.

---
---
Science has done more in the past 200 years to explain our universe than Religion has accomplished in the past 10,000 years.

Should Explain a thing or two about Religion.
---
There is evidence that regulating and restricting guns prevents inappropriate use of guns. Guns are not allowed on commercial aircraft. We make a real effort to restrict guns on commercial airplanes.
As a result one can argue that Only guns make it possible!
Here is a
list of commercial aircraft
incidents for the past many years.
en.wikipedia.org/wiki/List_of_accidents_and_incidents_involving_commercial_aircraft
/>
1973 was the last incident involving guns I could find.

Americans survive if their 2nd Amendment Rights are restricted. It's not the end of the world.

Restricting and regulating guns apparently makes us safer. Why else do we not allow GUNS on commercial aircraft?


---
The accumulation of sedimentary national "story truths" in our collective memories through suggestion — purposeful or otherwise — is unavoidable. No event is fixed in the moment as it actually was. There are no flies in amber. Today the sedimentation is squared by an onslaught of textual and digital retelling and redefinition. The events of even one month ago are morphed. No fact can stand against this relentless onrush of atomized information, which becomes plastic and malleable in its sheer volume. Americans will never again be able to recall any national happening as it really was, assuming they ever did; the most that they will know will be shaped and presented by our information gatekeepers, television networks, or Internet portals.

Bageant, Joe (2011-04-01). Rainbow Pie: A Redneck Memoir (pp. 263-264). Independent Publishers Group. Kindle Edition.

---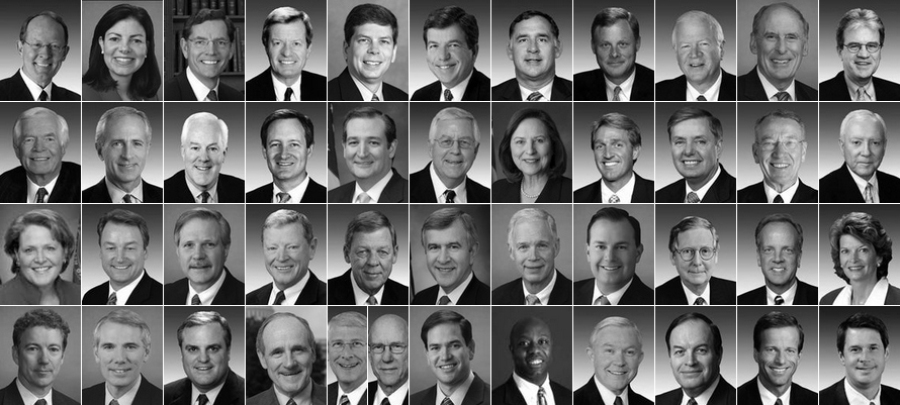 ---
Blood on Republican hands.
The pressure cooker bomb used Monday in Boston is considered a Weapon of Mass Destruction and the attack Monday is therefore terrorism.
The weapon used to murder 26 Americans at Sandy Hook Elementary School is not a Weapon Of Mass Destruction and the Event not an act of Terrorism.
The 26 dead at Sandy Hook become no more than 26 dead on the Altar of the Second Amendment.
---
Walking through the neighborhood one day last week with my dog Lakoda, I see a strange sight. Walking toward me in the midday sun is a man swinging a lantern with a super bright LED light that can be seen for several blocks.
"What you doing?" I ask, when he is close enough to hear.
"Looking for ONE Republican with COURAGE and who isn't afraid of the NRA," he replies, as he moves on down the street swinging his LED powered lantern.
---
---
---
The voices of the 26 lost souls at Sandy Hook elementary school are echoed in the voice of this mother.

And the NRA, Republicans, gun recreationalist, gun enthusiast, gun owners, want her voice to remain silent.

Do Republicans really expect these Parents to remain silent? Do Americans who embrace and clutch GUNS really want these parents to remain silent?

Are Republicans that out of touch?


---


Republicans to ALL Americans:

You are either with us or you are against us on Marriage Equality. There is NO grey area on this issue.

Marriage is between ONE man and ONE woman...... NO ifs ands or BUTS......
---
Only guns make it possible!

So speak please and explain to the Parents of the 20 children of Sandy Hook, who must now SPEAK for their CHILDREN, who can't speak for themselves why we can't have COMMON SENSE ARMS regulation.


---
The argument advocated by the NRA and the gun owners association of America, gun enthusiast and gun owners in general is that the good guy possessing a gun be allowed to shoot the bad guy who also possess a gun. The NRA argument is to persuade you that the good guy with his gun will get the drop on the bad guy before the bad guy with his gun can get the drop on all the unarmed innocent victims of gun violence.

Now, if this were a battle between the good guy with a gun and the bad guy with a gun, i say let them have at it.

But it's not. In this battle of good guys with guns and bad guys with guns, there will be innocent victims with NO guns.

These unarmed Americans are who we need to protect with common sense ARMS regulation.

We protect drivers with traffic lights and stop signs and limits on speed from the driver with impulses of self destruction. And we never have that battle of the good driver armed with an automobile and the bad driver armed with an automobile.


---
14 people alive to tell their story. and not 26 dead whose relatives must now stand in their place.

More than a dozen people were wounded when a suspect went building-to-building in an apparent stabbing attack at a Texas college campus Tuesday, authorities said.

---
Walking through the neighborhood one day last week with Lakoda, I see a strange sight. Walking toward me in the midday sun is a man swinging a lantern with a super bright LED light that can be seen for several blocks.

"What you doing?" I ask, when he is close enough to hear.

"Looking for ONE Credible Republican," he replies, as he moves on down the street swinging his LED powered lantern.

---
How best to ensure your children, grand children and great grand children don't have a planet to spend all the $dough$ you are leaving them?
Vote Republican!
After all, wasn't it God's children who behaved so badly God kicked them out of the Garden of Eden? Now that same behaving badly will destroy the only known inhabitable planet in the Universe.
It's ironic that Republicans want to make certain their children have an economic future but apparently could care less that they have a planet to have that economic future on.
---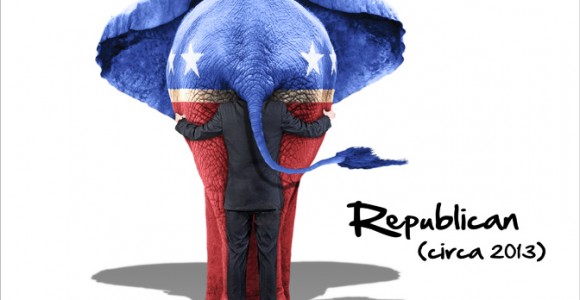 More at The fifth estate
---
Regardless of our national class hallucinations, only one class is counting on social security for it's entire retirement income----- at least 67 percent of Americans, and rising, by last count.

More Joe....

---
By now you must have asked, "How can the largest class be an underclass?" Simple. The few can indeed screw the many.
Joe Bageant.....

---
When Empires die, they die broke.
Joe Bageant......

---

Gun Control is as certain as Legal Marriage between Gay and Lesbian Americans. It's gonna happen.

I know Gun Control is around the corner. Gonna Happen. Now why am I so certain?

I know Gun owners. And it is only a matter of time before ONE screws up again............................................................


---

I have NEVER in my life. From the time I was really attentive to the facts.

WITNESSED!

OBSERVED!

A group of people who are so DISAPPOINTED that America and the Economy is IMPROVING, as Republicans.

Remove the JOB LOSS due to Obstructionist Republican Policies the past 5 years and the unemployment rate is 7.1 percent (government jobs).

All sections of the economy are improving. And before you can reach the final goal of complete improvement you have to travel down the road of improving.

Before you attain an unemployment rate of 3% you have to attain an unemployment rate of 7.7%!

And what do Republicans contribute to the improving economy?

Well, NOTHING!

---

Jesus ain't taking it any more......
---
The government in some form or other (local, state or federal) kill American citizens on American soil without due process each and every day.
Guns are used to accomplish this feat. Swat teams routinely attack private homes and kill the occupants and said occupants have had NO due process.
In the Civil War the North (Americans) killed citizens of the South who were Americans. Or were they Americans? And at what point were these Former Americans no longer Americans but enemy combatants?
These Former Americans became combatants and these former Americans who are now Confederates were not given due process before being killed.
There is precedent for
Killing Americans
(or Americans who are now former Americans because these Americans are now enemy combatants) without due process if the American (or former American) is deemed an enemy combatant.
Just recently in Oregon an American was taken out because he had allegedly done some things. He had no due process. He didn't have his day in court. The government took him out with guns.
---
91 %
---
---
Guns are used and not drones to accomplish the killing.
So, is it the killing of an American citizen we object to or the weapon that is used?
---
I contracted for the 4GLTE Hot spot almost a month ago. The only time I get 5 bars is when I'm in the Verizon Gun Barrel Road Office.
The norm is 3 bars and many many times only 2 bars.
This ad is misleading. Buyer Beware. I didn't and I'm now paying and paying and paying.
The access to the internet is only a single step above dial up and that step is mobility.
Very Very Slow.
---
... throw mama from the train and the rest of America under the bus...
".... a little constructive help from Republicans would be useful... however, what do Republicans do?"

Blame the President.

Now that is really constructive and useful. Throw mama from the train and the rest of America under the bus."
---
Despite dire predictions from some about the harmful impact of the "sequester" spending cuts due to kick in on March 1, 29 percent of Americans have never heard of the sequester, and a full 40 percent of Americans believe we should allow the cuts to go into effect, according to a new poll from the Pew Research Center.

Forty-nine percent of Americans, on the other hand, believe we should delay the automatic spending cuts. But if the cuts do land, congressional Republicans would shoulder a far greater share of the blame than President Obama: only 31 percent would blame the president, while 49 percent would blame the GOP in Congress.
http://www.cbsnews.com/8301-250_162-57570484/poll-40-say-let-the-looming-budget-cuts-happen/
For 18 of 19 programs tested, majorities want either to increase spending or maintain it at current levels. The only exception is assistance for needy people around the world. Nonetheless, as many say that funding for aid to the needy overseas should either be increased (21%), or kept the same (28%), as decreased (48%).
But spending to assist the needy in the world only makes up .05% of the budget. (half of one percent)
http://www.people-press.org/2013/02/22/as-sequester-deadline-looms-little-support-for-cutting-most-programs/
---
Adam and Eve in the Garden of Eden ...
Because of the Actions of Adam and Eve humans no longer live in the Garden of Eden. If Adam and Eve had only interacted appropriately with their environment how different things would be today.
Humans have been warned about actions by current generations on future generations. The Garden of Eden a metaphor for choices humans must make now that will impact FUTURE generations.
Adam and Eve made the wrong choices and abdicated their responsibility to the future. What will this generation do?
---
What seems to get lost in the debate is our responsibility to protect the most vulnerable from the vices of the unscrupulous.
The NRA has the agenda of protecting it's most precious commodity... the gun manufacture. Millions of $$$ are at stake. Innocent children be d.a.m.n.e.d......
I know people who think their right to own a gun, any gun, is inviolable. Protected by the second amendment, which in my opinion, does NO such thing.
Responsibility to protect the innocent is of much greater importance than any perceived RIGHT to own a gun......
---
Yesterday I go to Lowes. We have several Lowes in the area. We also have several Home Depots.

The configuration for the men's restrooms at Home Depot are different than at Lowes.

Entering what I think to be the men's restroom, I notice there are NO urinals. I think this odd, but it isn't until I'm in a stall and I hear delicate footsteps that I fully appreciate the gravity of my mistake.

Waiting for the lady to leave, I hustle an exit without washing my hands.
---
...the one thing that can be managed with some certainty is access to guns.
we can't control a person's anger and we can't control a person's mental state but we can control a person's access to guns.....
if no gun had been involved, trevon martin would be alive today.
If no gun is involved the kids at Sandy Hook would be alive today.....